Crypto players are following the development of the conflict between Ukraine and Russia very closely given the possible repercussions on the cryptocurrency market. The announcement of the Russian military invasion also caused bitcoin to plunge by 12% last Thursday. While cryptocurrency was able to rebound immediately the day after, Microstrategy CEO Michael Saylor says wars increase bitcoin's attractiveness.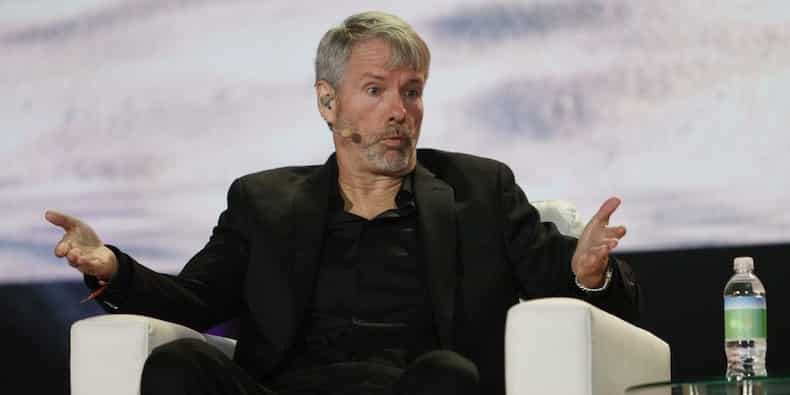 An alternative to hedge against inflation
After a monumental crash in March 2020, bitcoin had an impressive bull run as the global economy bowed to the coronavirus pandemic. Cryptocurrency has revealed itself to the world as a safe haven, which has accelerated its adoption among institutions and businesses. The latter invested a good part of their cash there in order to protect themselves from the economic inflation which was raging at the time . MicroStrategy is among the pioneers of this movement and has only increased its stock of bitcoins since then.
CEO of the company, Michael Saylor returned to the ability of bitcoin to offer a solid hedge against inflation in favor of the geopolitical tensions of the moment. Hours after Russia began to invade Ukraine, he took to Twitter to suggest that this dispute will be good for bitcoin . " Wars create inflation, cripple trade, and make bitcoin attractive ," he said. Proof of the veracity of this statement, the volume of bitcoin exchanges increased by 200% in Ukraine following the Russian military operation.
The cryptosphere is mobilizing behind Ukraine
Along with Mr. Saylor's exit, some prominent figures in the cryptosphere were keen to lend their support to Ukraine. FTX CEO Sam Bankman-Fried tweeted that his exchange gave out $25 for free to every Ukrainian with an account on the platform . Kris Marszalek, the CEO of Crypto.com, announced a donation of one million dollars to the Red Cross. He also urged the cryptosphere to do all they can to help humanitarian operations in Ukraine.
Long before his call, the country received several cryptocurrency donations through local Non-Governmental Organizations (NGOs) and voluntary groups. These donations have also exploded since the entry of the Russian army into Ukraine. Thus, more than 4 million dollars in bitcoin donations have already been sent to the Ukrainian army through these organizations to finance the purchase of armaments and medical supplies.
Despite the point of view defended by the CEO of MicroStrategy, the escalation of tensions between Russia and Ukraine has rather benefited gold as a safe haven. Indeed, the latter appears to have regained favor with investors, with bitcoin currently behaving as a high-growth tech asset.